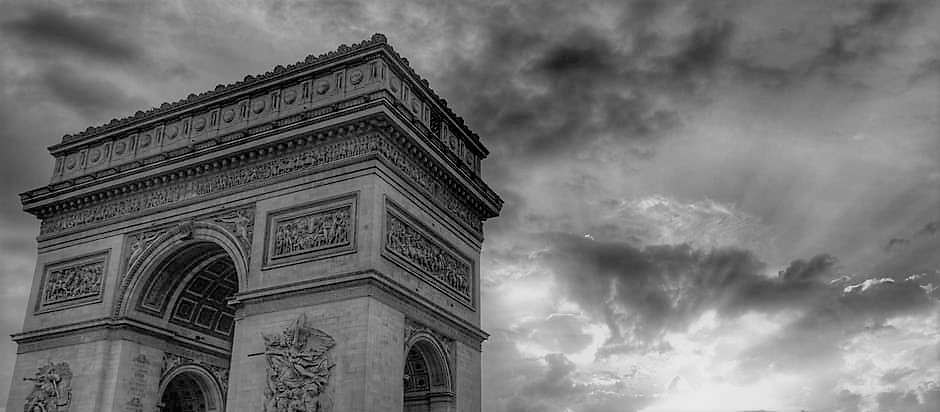 I've recently returned from Paris which is, quite simply, a fairy tale city.

Impossibly romantic, beautiful, chic and delicious, it has always been one of my favourite places to visit. This was my first visit since the dreadful events of November 2015, so I wasn't sure what to expect from the place and its people. Would it feel different? Had it lost some of its joy and lustre? Have Parisians had to change their lives in any way? Would it still be the Paris I hold so fondly? These were a few of the questions that I pondered at 40,000 feet on my journey over.

It turns out I really shouldn't have been concerned. Like New Yorkers, Parisians are a proud, resilient bunch. I felt first-hand the city's fierce refusal to buckle under the weight of fear. To give in. To change.

I was there for the 1st anniversary of the 2015 attacks and, whilst that particular day was shaded with melancholy, the rest of my stay felt utterly Parisien. As before, the locals still visit their favourite cafes and bistros, still buy their groceries from the wonderful markets, and use the city as they always have. Yes, there did appear to be more visible security and gendarmerie, but it was reassuring and a relief to see and feel that familiarity of local experience.

I love Paris. The nooks and lane ways, the breath-talking buildings and boulevards, the distinct neighbourhoods and landmarks connected by the meandering Seine river that runs right through it. There's a living history here. It's not a singular place at a particular moment in time. It's Paris. The same one inhabited by Bardot and Beaudelaire, Claude Monet and Coco Chanel, Piaf, Hemingway, Hugo and you. Sigh…

As a guest of Virtuoso, my experience on this trip was very much as 'tourist', and it was a delight to enjoy those only-in-Paris experiences that the Spencer Group of Companies offers its clients. We went backstage at the legendary Moulin Rouge, pulling up in front of the iconic windmill in vintage 2CVs. We explored the Picasso Museum with his grandson. We even had dinner with the General Manager of the Hôtel Plaza Athénée  and his family at his home which is not something you can typically book through you're travel agent – Imagine that! – but an encounter that provided many insights into the health of tourism here a year after the attacks.

It's true that hotel occupancies are down significantly. The upside of that is that there are some wonderful special offers in market designed to stimulate demand. But Paris is Paris. And like New York and Bali and London, visitors inevitably will return, filling the city's wonderful hotels once again.

So, my recommendation is to visit now. There has never been a better time.

As Audrey Hepburn once said, "Paris is always a good idea."

Who am I to argue with that?