PENNY SPENCER
Managing Director of the Spencer Group of Companies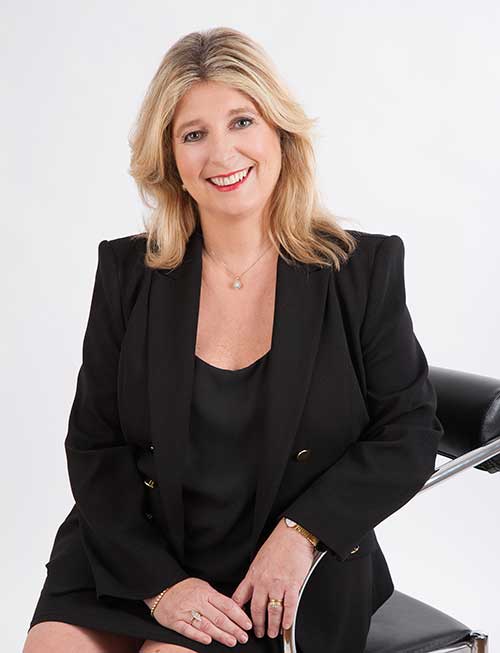 Managing Director of the multi awarding winning Spencer Group of Companies, Penny Spencer is a successful entrepreneur and leader in her industry.
A model of business success, Penny built her company from scratch from to where it stands today as a multi award winning business group. Now adding author to her growing list of achievements, Penny has recently launched her own book, "Love what you do and never work a day in your life" a book that uses her own experience to offer advice to others on business and career progression in any industry.
This book is ideal for anyone who is looking to start a business, or has an established business. No matter what industry, readers will find this book full of tips born from Penny's own experiences to inspire true life and business success. "I wrote this book because I wanted to share my story to help inspire other people achieve their own career or business success. Whether you're in business already or thinking of starting a business in any industry or looking for a career path, this book offers a few kernels of insight to help people realize their own potential and know they can achieve anything they want when they put their mind to it." "I love having the opportunity to share my story to help inspire others to achieve their own success in whatever industry or career path they choose."
With over 20 years' experience in the industry and having founded her first business in 1998, Penny has since expanded her business portfolio to include four additional companies forming the now multimillion dollar Spencer Group of Companies. Penny's business acumen has been recognised with multiple awards and accolades including:
Listed finalist in 2014 Telstra NSW Australian Business Awards
Listed number 25 in BRW's Top 50 Best Places to Work 2013
Listed finalist in the 2013 My Business Awards
Penny was listed number 24 in SmartCompany's Top 30 Female Entrepreneurs 2013 Listing
Listed Best Corporate Travel Agency in Australia in 2013, 2012, 2011, 2010
Inducted into the NTIA Industry Hall of Fame
Winners of the 2012 City of Sydney Business Award for Tourism
One of three shortlisted finalists for the 2012 overall City of Sydney Business of the Year Award
Penny built her successful network of travel agencies from humble beginnings, starting her career in the travel industry in 1984. Aged 18, while studying a travel course, Penny volunteered at Adventure World in Brisbane to gain experience, where she stamped brochures and absorbed what was going on around her which led to a part time junior role after graduating from her course. After working in both wholesale and inbound, Penny finally found her feet at World Travel Headquarters working in the domestic corporate area.
She worked her way up from the domestic corporate area to Assistant International Consultant, before becoming a Corporate International Consultant managing her own clients. Over the years she has worked in and managed many corporate travel agencies and in 1998 she left to start her own business Spencer Travel.
Customer service is vitally important to Penny who vowed to offer a service where people felt they were her only clients. She had the passion and knowledge for the industry but figuring out how to run the business was the challenge. In order to increase her management skills, Penny joined the NSW Government and ABN Mentoring program while in her second year of Spencer Travel. As a result of this Penny is now an accomplished staff manager and business leader who works to create a positive workplace culture that prioritises career progression, staff inclusion and team work. Penny's workplace training programs have high staff retention numbers with over 60 percent of her staff having only had one employer –Penny Spencer.
She places great emphasis on team mentoring employing agents straight out of travel courses and working with them to develop their careers As an established industry leader, Penny is also a regular commentator in the media on issues of travel and business. She is also a member of various business industry organisations such as Entrepreneurs Organisation. Penny's passion for travel does not stop with her business. She is an industry mentor and the brainchild behind the not-for-profit organisation, TIME (Travel Industry Mentor Experience) – a program designed to provide knowledge and support to upcoming travel industry professionals. Outside of the office, Penny's charity work includes her role as Chair of 'Spencer Travel Swim Safe' a not -for-profit association which teaches children from disadvantaged areas how to swim and managing the various charities and not-for-profit campaigns that the Spencer Group of Companies supports. Penny's mantra for business success is simple: "The important thing is to love what you do. The passion for whatever business you are in has to be there. If you want to be successful, you have to love what you do every day. If you love what you do, you never work a day in your life."