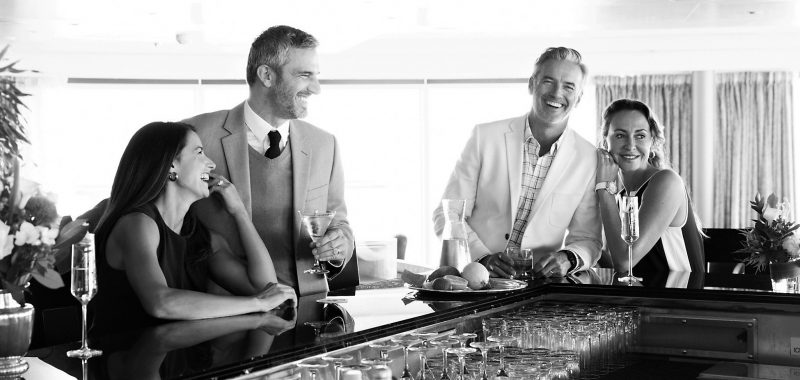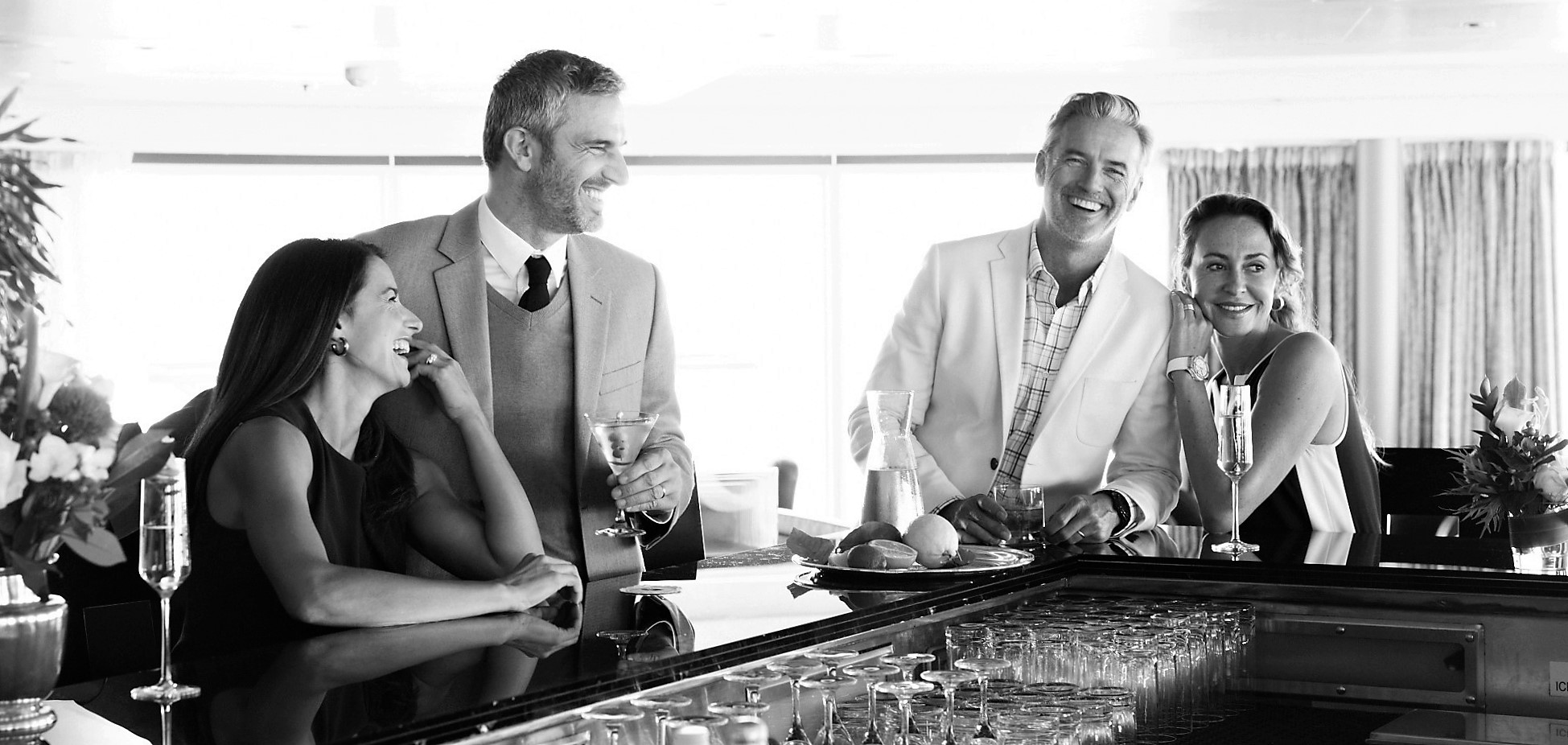 Our resident cruise guru Maria Theodosatos has recently returned from escorting a group on a wonderful Mediterranean cruise. Not only was she looking after clients from the Spencer Group of Companies but also those from across the Virtuoso travel network. It's always nice to be on a cruise with a host, especially one you know well.
Here's her report on the experience.
……………….
I had the opportunity to host a Voyager Club sailing aboard Seabourn Odyssey which sailed from Athens to Venice in late August 2016. This gorgeous ship sails with a maximum of just 455 guests, and is worthy of the accolades it receives for its on board service, dining crafted by Michelin Star chef Thomas Kellar, and its luxury suites.
It was no surprise to me, but our first-time Seabourn cruisers were delighted by the personal interactions with crew by the second day. In no time at all, guests were known by their first-names and favourite drinks were deftly anticipated. This skilled group of hospitality professionals understands the potency of personalising a guest's experience.
A favourite personal moment on the cruise initially involved a bit of disappointment that a particular delicious lobster dish I had so enjoyed one evening was not on the menu the next. A crew member sensed my chagrin, inquired about the source of it, and in no time at all – Voila! Lobster. It was a nice reminder of the lengths Seabourn goes to for its guests, and the culture of service that inhabits this luxury brand's DNA.
Even though Seabourn ships are described as intimate, there's plenty of room to hide away if you wish. There are expansive open decks, friendly social spaces, and spacious all-suite accommodations with sweeping ocean views — most with verandas.
Life – if you can call it that – with Seabourn is attentive, hassle-free and, with the exception of some super premium spirits and wines, totally all-inclusive. Fortunately for Australian coffee lovers, there is a barista on hand to serve up the perfect flat white, cappuccino or piccolo latte delivering the joy only a real coffee can bring.
Voyager Club is a Virtuoso benefit available only to clients who booked a Seabourn cruise through a Virtuoso agency like those of the Spencer Group of Companies. Being a Virtuoso agency is a 'by invitation only' affair. In Australia it's a particularly exclusive group of just 45 premium travel companies. Voyager Club is all about our clients who reap the benefits of our membership when they book and sail. Benefits include a welcome reception/cocktail party, then a choice of…
> An on-board credit to use as you wish
> A private shore event – this is a great choice as the value is typically considerably more than the on-board credit. This might be a sightseeing tour and lunch at a top local restaurant or a night at the ballet depending on the port you're visiting.
> In some instances a private car and driver for your use for four hours in port
By the end of our cruise my group of 44 passengers were exchanging phone numbers and email addresses like old friends. It was wonderful to see. I have no doubt they'll keep in touch and a number will cruise together again, such was the depth of friendships forged aboard Seabourn Odyssey.
Cruising is an absolutely favorite travel style of mine. You might be surprised to learn that I regularly recommend cruising to single travellers. Cruises provide the perfect environment to meet and make friends, particularly if you've booked with a Virtuoso agent like ours as you'll be part of a coterie of like-minded folk enjoying the extra benefits of the Voyager Club.
This was an altogether wonderful experience and I look forward to hosting more Spencer cruise groups.
Where would you fancy cruising?
Maria
Spencer Travel Eastside
……………….
No one knows more about cruising than Maria.
We look forward to hosting more Spencer cruise groups and we would love to see you on one soon.
What are you waiting for?