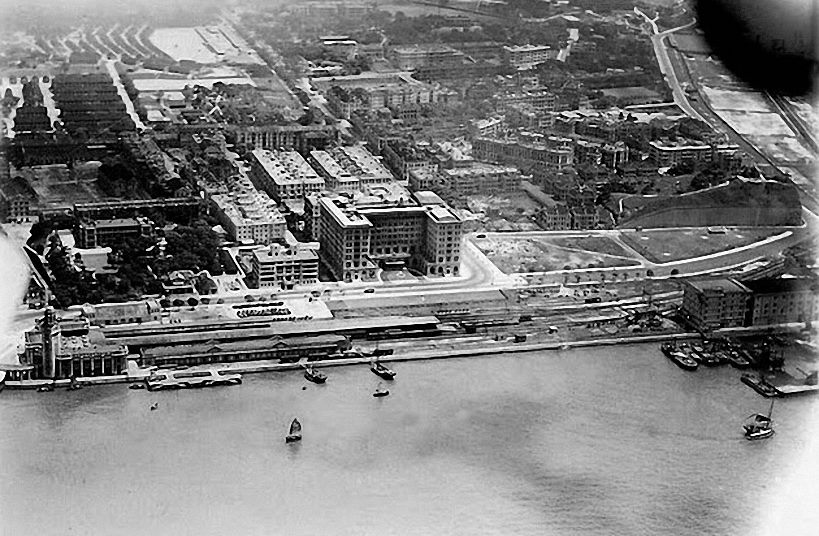 I've just returned from Hong Kong – one of my absolutely favourite cities.
There's something about the place – the energy, the history, the pockets of tranquility, the confidence, the sense that you're somewhere where anything's possible.
Hong Kong has been a regular business destination of mine for years, this bubbling, boiling melting pot. I've seen the city change and modernise, and whilst I do feel some nostalgia for bits of Hong Kong that are no more, I don't exactly miss the old white-knuckle ride between mountains and  apartment blocks into Kai Tak Airport that reached out long and narrow into the waters of Victoria Harbour like a giant chopstick. It seemed an entirely appropriate way to arrive at the time, working your heart rate up to the speed required to cope with the city itself.
My visit was what is now awkwardly called bleisure – a bit of business and a bit of leisure. I dislike the phrase immensely, but it has become such a thing that it has a name, albeit an awful one. It's not exactly a new concept, but we do see more of it now with our clients. Bite-sized breaks tacked onto a business trip. I'm sure some are working on cunning plans to do more business in the Maldives or Tahiti, but for now it's typically a few days somewhere nice in places like Hong Kong, Paris or New York to unwind after the business of business is done.
The leisure on this trip, as it were, was a short stay at The Peninsula. A rare treat and, with my 80 year old mother and 14 year old daughter in tow, it was particularly special. We were celebrating their birthdays and, just like bleisure, multi-generational travel like this has also become a thing, with the Virtuoso Luxe Report naming it as the hottest travel trend of 2016. As you might imagine, the hotel industry is adjusting to cater to this new market segment in a variety of ways.
The Pen sits proudly in Tsim Sha Tsui, Kowloon – an elegant tower rising from the glorious stone building that opened in 1928 – the modern seamlessly rising from the colonial like it was there all along. Known for generations as the Grand Dame of Far East, the hotel was crafted to uphold the ideal that it would be "the finest hotel east of Suez", and for generations it has remained an icon, the Helen Mirren of hotels – graceful, gorgeous, and always in style.
As an integral part of Hong Kong, it has been witness to so much change. The adjacent foreshore has drifted away with the city's insatiable land reclamation from the harbour in the 1980s. Sadly, it's no longer directly opposite the quays where ocean liner passengers disembarked, nor beside the Kowloon rail terminus – the final stop on the trans-Siberian rail link that brought travellers from Europe. All that remains of the railway is the clock tower that does its best to keep up with the go-go-go pulse of this place. And yet, here The Peninsula sits, adapting, adjusting and responding to every challenge like it's an opportunity – a very Hong Kong trait.
It's hard not to feel special, even regal, at The Peninsula. From the heavenly airport transfer in an iconic 'Peninsula Green' Rolls Royce (like floating on a lounge in a cloud), to the impeccable service and attention to detail, and the absolutely brilliant basics and magical touches, it's like slipping back to the 1920s heyday of luxury travel with every modern sparkle you can imagine. This is a place that effortlessly houses Felix – the famed restaurant and bar created by avant-garde designer Philippe Starck with hidden nooks and a chic arrival experience like no other – and one of Hong Kong's oldest fashion arcades, once the first home in Asia for some of the world's most renowned luxury houses, now a finely curated collection of 80 of the world's top brands, tailors and local designers on three floors of the hotel's original edifice.
We couldn't have been more well looked after, my mother, daughter and I. While I was off working, the Peninsula staff deftly anticipated the needs of both an octogenarian and a teenager, ensuring both enjoyed a tailored Peninsula experience – encouraging Amy to visit to the spa while my mother enjoyed her favourite drink from a seat with a view of Asia's Big Apple.
Both celebrated their birthdays in Hong Kong and, without prompting, were gifted some lovely keepsakes including personalised Peninsula robes and more than a cake each. The anything-you-want promise at breakfast, iconic high-tea and hot chocolates kept our party in-house and, importantly, smitten. And for me, being served cold water and cool towels during a workout in the gym was a simple service touch that elevated an often otherwise neglected guest experience to – dare I call it? – luxercise.
Nimble, stately and utterly now, the legendary Grande Dame of the Far East continues to set the standards aspired to by hotels either side of the Suez and beyond.
Long may she do so.